LIVE online art gatherings are a great way to bring people together through the joy of art from anywhere in the world! In a virtual party space, guests can mingle and enjoy creative activities from anywhere!
🎈 Online Birthday Parties for Kids
Celebrate your child's birthday or other milestone with a custom art party! A professional artist will guide your child and their guests to create a colourful painting, cartoon, or digital artwork step by step. The birthday child picks the theme and everyone will make their own creation, together. We even provide party e-invites to send!
​
🎁 As our gift to you -- the birthday child will get one free art class with us! 🎨
​
Art lessons are 1 to 1.5 hours long, and there is half an hour of open party time for hanging out and catching up. Additional time for games is available too!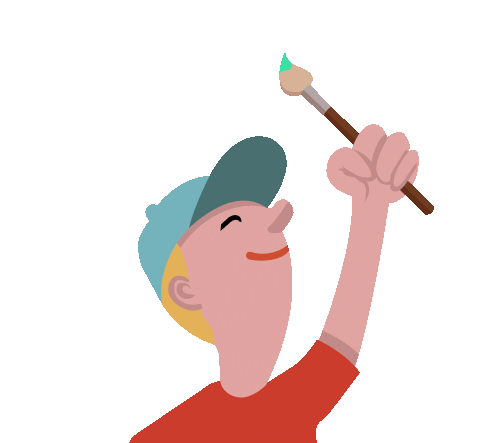 🎨 Let's celebrate by painting together!
Hands will get paint-covered (so put on your aprons!) and mini masterpieces will be created. Our kids painting parties are filled with possibility. Your child chooses the theme of the painting and one of our imaginative Artist Instructors will create a custom work of art just for the party. Each child will have their own colourful creation at the end of the party.
✍️ Draw your favourite characters or heroes!
The birthday child chooses any cartoon or anime character they like and we'll teach the party how to draw it, step-by-step! Kids can experiment with different colours or backgrounds to make their own unique artwork. After the lesson, there is time for open drawing with guidance from the Artist Instructor.
How An Art Party Works
"Superhero" themed cartooning birthday party
Cartooning Party
If you love cartooning, superheroes or Disney, you'll love learning how to draw your favourite characters!
Anime Drawing Party
Our most popular party theme, draw your favourite anime character, mash up two favourites, or draw an anime self portrait!
💻 Draw and paint digitally with zero mess!
Digital art is growing more popular by the day, and is now easier than ever before! Zero mess, no supplies required, and unlimited ctrl-Zs! Choose from a simple landscape for beginners (1 hour lesson), or a more advanced tutorial (1.5 hour lesson) full of digital tricks to make cool effects....using 100% free software!
Paint a simple cartoon or a colourful landscape using Medibang Paint!
Digital Cartooning
Draw a simple character, step by step using free digital art software!
Digital Painting
Paint a simple landscape, step by step using free digital art software!
All Birthday Parties Include:
​
1 free virtual art class for the birthday child

Promo code for $10 off classes for all participants

30 minutes of free party time in addition to the lesson

Themed party invitations to send to guests
How an Online Art Party Works
For maximum creative fun, we recommend that art parties follow this schedule:
​
Say hello to everyone and get ready to create by having your art materials ready!
Time to get artistic with a fun step by step lesson guided by a professional.
Share your creations and don't forget to take a group photo!
Creative Party Themes
You don't have to go with cookie cutter painting or cartooning ideas. Winged Canvas artists can design a custom painting or drawing around the theme of your choice!
Choose your theme and our artist instructors will design a custom painting suitable for your age group. Popular themes include Pokemon, Anime characters, Disney heroes and princesses, owls, Star Wars, pets, dragons and unicorns!
Or, check out these other inspiring themes.
🔥 Top Rated Art Studio 🔥
100+ glowing reviews!
💜 What Parents Are Saying
Interested in booking an art party for grown ups?