Online Art Camps for Youth
What happens when you combine boundless creativity, innovative projects, and real artists with a passion for teaching art online? You get fearlessly creative youth who are more connected, confident and happy!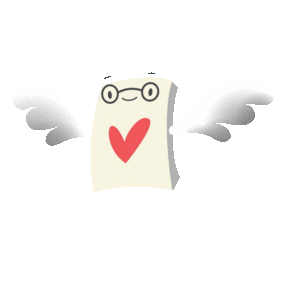 Explore traditional and digital art techniques guided by professional artists in daily virtual lessons.
VIRTUAL ART CAMPS

FOR YOUTH 9+
Level 1
Beginner - Intermediate
Step by step instruction
1.5 hour lessons
Meet other creative youth and explore new art techniques together. Grow your drawing, painting, and digital art skills online with new friends from around the world!
Also known as our Ultimate Art Camp, youth will learn new art techniques and make cool stuff together.
Our popular summer art camps have different weekly themes and fun daily projects that inspire and delight!
The best way to spend the holiday season is by creating and learning new art skills online with other youth.
ONLINE ART

INTENSIVES

FOR TEENS 12+
Custom learning
in small groups
Level 2
Intermediate - Advanced
Intensive instruction
2 - 4 hours / day
Looking for advanced art lessons or working a portfolio for art school? Level up your skillset under the guidance of art professionals with intensive daily lessons.
Level up your art skills in figure drawing, character design, comics and manga, digital illustration, animation and painting!
Get personalised art instruction and group mentorship from creative professionals. Our online art portfolio boot camp!
🤓 Why Attend Art Camp Online?
Our virtual camps take place LIVE on Google Meet which means you can draw or paint along step-by-step in real time and get immediate support from your instructor.
You'll be able to share your artwork for feedback through webcam, screen sharing, and even afterwards via Google Classrooms. All you need to join in the fun is: your computer and a few art materials. Learn more about how live online camps work.
Like online classes, joining a camp online means you'll get the convenience of skipping traffic, saving time and money, and being able to join from anywhere, in seconds, even from home in your pjs. While it's a different experience from walking into a physical studio, our students prefer learning art online for many reasons:
​
No more stressing about missed classes – we'll send you the recording so you can get caught up before the next class, whenever works best for you.


Didn't finish your masterpiece during class? Send in your artwork (finished or unfinished) on Google Classrooms to get feedback from your instructor even in between classes. No need to pack up and leave the studio when class ends. If you're on a creative roll, you can continue to draw or paint for the rest of the day!


Are you shy or introverted? Webcams and mics are optional, so feel free to stick to interacting via the text chat. No matter what you're comfortable with, you'll get to meet like-minded artists from all around the world.
​
We have a money-back guarantee, so if you find our program is not a great fit, you can transfer to another one or we'll issue you a refund. Check out our program schedule to see all the art programs running this season.
Our seasonal art camps are attended daily and generally more casual than our weekly art classes with creative challenges and group games in addition to art lessons.
​
Youth camps have fun step by step art projects planned that follow a curriculum featuring popular themes and prompts like creative mashups and designing our own characters!
​
Art Intensives, as you can guess from the name, are an exception as they are speciality programs for teens 12+ that are more challenging, focused and structured.
​
Virtual art camps run during March/Spring Break, Summer, and Winter holidays. It's a great way to bond with new friends online since they are attended daily instead of once a week.
Over our many years of teaching art, developing curriculum, and supporting other educators, our teaching method has been proven to be effective with students of all ages. Since 2013, we've guided hundreds of thousands of people to becoming better artists and designers. All lessons at Winged Canvas follow our unique N.E.R.D. Teaching Method, the four pillars of learning. N.E.R.D. stands for Nurture, Explore, Recreate, and Design:
NURTURE: Inspire students with visual examples that introduce a new concept.
EXPLORE: Identify, discuss, and interpret what was observed.
RECREATE: Instructor demonstrates the technique or creative process step by step.
DESIGN: Students create within the theme, using the new concept or skill learned.
Beginner or advanced, every project is broken down into these four pillars.
At Winged Canvas, we know the importance of understanding the creative process. Instead of just copying the teacher, students will learn how to create meaningful artwork with design, purpose, and style. Here's a more detailed breakdown of our teaching method.
Fun fact: We call ourselves, our students, and our growing online community "art nerds" because of this. It has become a guiding philosophy of ours… and we even wrote an art nerd manifesto!