Daily Virtual Art Lessons
Dec 28 - 30, 2022 & Jan 3 - 6, 2023
Join us for Virtual Art Camp from the comfort and convenience of home! Our online art school is an imaginative playground for exploring your child's creativity. With multiple art enrichment camps to choose from, kids and teens can stay inspired and enjoy countless art projects online with new friends!
Learn how to draw, paint, and create digitally from professional artists with step-by-step demos, fun prompts, art challenges! Join in seconds from anywhere, and relish the convenience of modern learning.
🧐 Choose Your Daily Online Lessons
Everyone learns differently, which is why our

step-by-step curriculum

and small class sizes are beginner-friendly but also challenges intermediate students with additional techniques.
Unique watercolour creations
Draw digitally using Medibang
Learn how to draw a realistic eye
Mix and match up to 2 camps a day to learn a mix of everything:
drawing, cartooning, painting, and digital art!

*No Camp Dec 31 - Jan 2.
Paint creative landscapes
Draw anime style characters
*Programs subject to change/cancellation depending on enrollment.
Learning Goals at Art Camp:
Learn Drawing, Painting and Digital Art Techniques
Creative Problem Solving & Design Thinking Skills
Conceptual Skills and
Imagination Building​
Build Social Skills, Give &
Receive Creative Feedback
Enjoy the

Benefits of Virtual

Art Camps
Every year, we design awesome new art projects and revamp popular camp favourites!
👋 Meet new friends online
Sometimes, it can be much easier to connect with people online. A great option for shy kids.
🤩 Try a bit of everything
Mix and match camps to learn new techniques! Discover both traditional and digital art.
✨Attend live from anywhere
Relish the convenience of modern virtual learning -- save time, gas, money, and connect in seconds!
Which level

is right for me?
Level 1 Camps

are designed for beginner to intermediate youth ages 9+.

Level 1 programs have step by step instruction and are more casual.




Level 2 Camps

are designed for intermediate to advanced youth ages 12+, Level 2 programs have guided instruction with more challenging projects.


Level 3 Art Mentorships

are suitable for

advanced

students looking for custom learning and portfolio building, with a small class ratio of 1:6.




If you find a camp too easy or too hard, we'll move you to another camp!
We offer flexible full week and drop-in options as well as bulk and sibling discounts! A full payment required to reserve your spot.
*Prices in CAD; taxes may apply. Programs subject to change/cancellation depending on enrollment. Have more questions? See our FAQ Section.
🗣️ What Parents Are Saying
Enjoy Our Winter Art Camps?




Here are some related programs.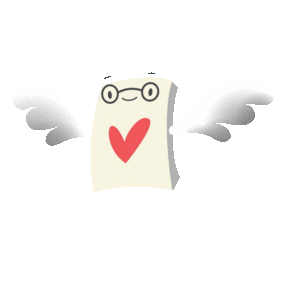 🎁 Trial Art Camps for New Students
First time here? New students get two virtual art camps for the price of one!